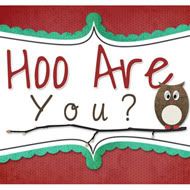 1. Have you ever had a professional massage before?
This has been the topic of a lot of conversations in my life recently. No. Never have, but I have decided that I will go get my first professional massage on my graduation day because I'm not walking. Now I just have to wait for Groupon or LivingSocial to have a coupon :)
2. When drinking bottled water do you have a preference on which brand you drink?
SmartWater. It's all about the spout on the bottle, that's all I like about it.
3. What is your favorite kind of soup?
Chicken and Rice Soup from Demo's (which I think is only in TN)...but darn vegetarianism took it away from me :( You better appreciate me chickens!
4. Do you have a preference on which Kleenex brand you use?
Our Kleenex is toilet paper :)
5. What is your favorite breakfast food?
Bacon. Yep. Darn Vegetarianism...again.